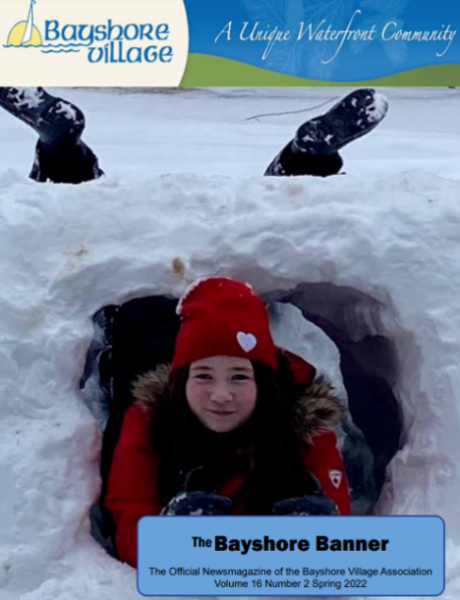 Hello Bayshore,
The deadline for submitting content for the next edition of the Bayshore Banner is approaching. Please consider sending content to our editor at susan@hazlett.ca by July 4:
Send in your Canada Day and Spring Fling pics! Let's hear about those vacations and holiday spots. How about sharing a recipe? The success of the magazine relies on contributions from members. If you find that something is interesting to write about, chances are, someone else will be interested as well!
Thank you!
Note: The Bayshore Banner is available in print and online. All contributors should be aware that their submissions will be accessible on the public internet.