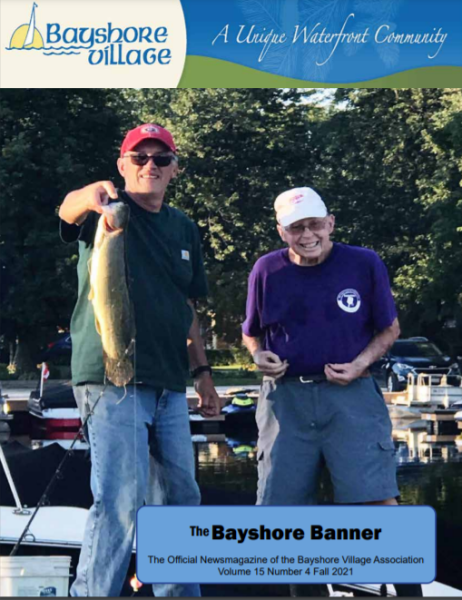 The deadline for submitting content for the winter edition of the Bayshore Banner will be extended to allow inclusion of content from the holidays and New Year's. Please consider sending any of the following to our editor at susan@hazlett.ca by January 7th:
holiday decorations and ideas
photos of the Bayshore tree lighting
recipes
photos of Bayshore life/nature (portrait orientation for cover photo consideration)
movie/tv/book reviews
bio of your family if you're a newcomer to the community
poetry/short story
community news
birthday/anniversary/birth announcements of community members
creative craft ideas (with instructions)
The success of the magazine relies on contributions from members. If you find that something is interesting to write about, chances are, someone else will be interested as well!
Thank you!
Note: The Bayshore Banner is available in print and online. All contributors should be aware that their submissions will be accessible on the public internet.