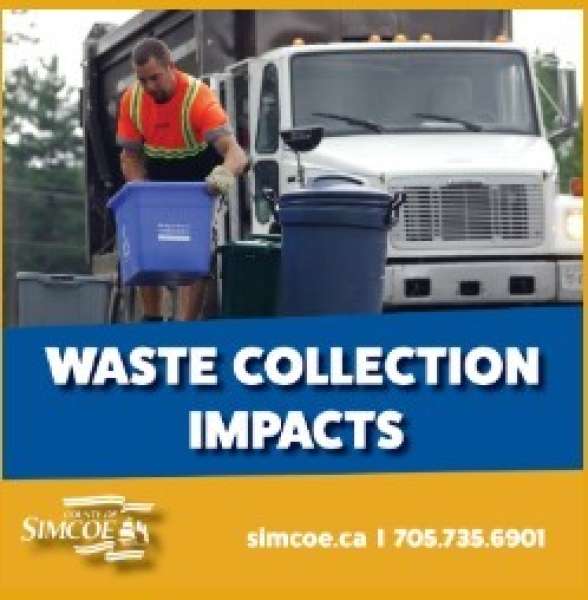 The County of Simcoe website has a dedicated area specifically for this recent problem titled "Waste Collection Impacts". There is information available explaining the situation and what the current status is.
The below paragraph has been taken directy from the website. We hope you find it helpful when deciding whether to take your recyclables to the curb or not.
"We encourage you to download the free 'Simcoe County Collects' app through Google Play or the App Store or subscribe for waste collection alerts at www.simcoe.ca/wastereminder. This will allow us to notify you of what to expect in your specific area and what you should do. Notifications are also posted on simcoe.ca and through twitter (@simcoecountycs, @simcoecounty) and facebook (@CountyofSimcoe). "