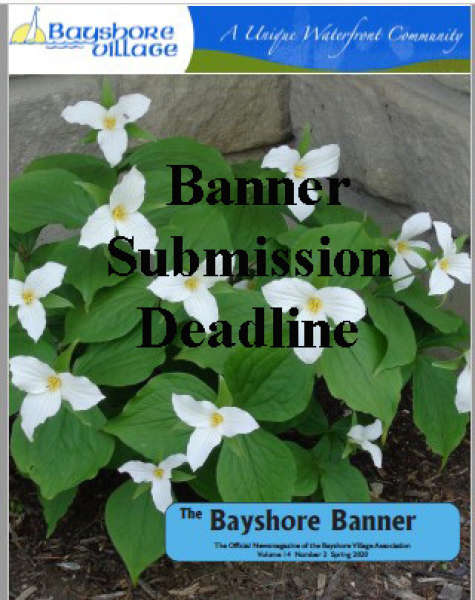 Consider submitting an article, photo, or poem- a photo about life or wildlife around Bayshore, an article about a trip you have taken that might interest others. For newcomers, how about an introduction of yourself and your family if you have recently moved into Bayshore Village - why did you come here, where did you come from, and something about careers and family and what activities you would like to participate in. Maybe particular skills or interests.
Anyone interested in working behind the scenes on the Banner publication, don't be shy, let us know!
Please submit your contributions before September 24th at the e-mail address below.
Thank You,
John Waldon,
Editor, Bayshore Banner
jwaldon624@gmail.com